In our compound in Duisburg we offer following services:
loading/unloading of vehicles to/from ships and trains
comprehensive quality control of the loading and unloading process
full range of customs services
vehicle storage services
PDI Centre
inspection and repair work
mechanics, bodywork and paint jobs
repair of technical and visual flaws
SMART/SPOT repair
vehicle assessment
quality controls
generation of damage photos, condition photos and sale photos
car wash
Our storage space can facilitate interim storage for your new or used vehicles, as well as provide buffer areas for automobile production. We can provide either open or covered storage, and our range of services also includes appropriate stock management.
Due to our collaboration with the global vehicle shipping company "Sallaum Lines" we are able to offer our customers the vehicle storage facility at the port of Antwerp. "ST Cargo Terminal Antwerp" offers an ideal location for the temporary storage of new and used vehicles. The 250,000 square meter site has a separate closed storage area for up to 9.000 vehicles.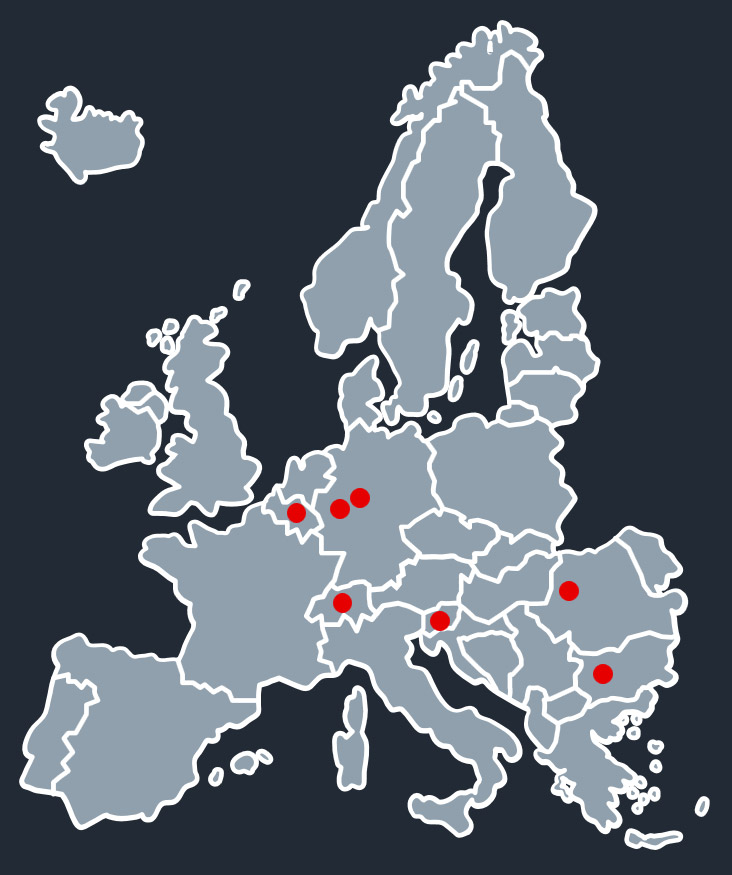 Antwerpen,
Belgium
Storage capacity:
9.000 Vehicles
Duisburg,
Germany
Storage capacity:
2.000 Vehicles
Essen,
Germany
Storage capacity:
300 Vehicles
Niederhasli,
Switzerland
Storage capacity:
500 Vehicles
Koper,
Slovenia
PDI/releasing agent/
Vehicle transport and logistics
Arad,
Romania
Vehicle transport and logistics
Sofia,
Bulgaria
Sales office